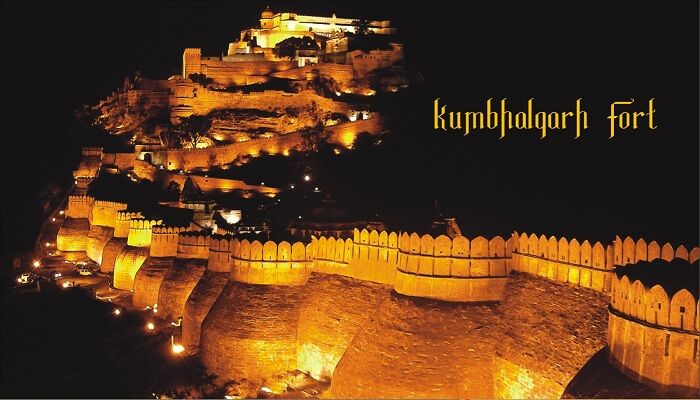 The Kumbalgarh Fort in Rajasthan is as gorgeous as it is massive. It is one of the most impressive sights in the state and used to be one of the most significant forts of Mewar. The wall of this fort is said to be the third-largest wall in the world and the second-largest man-made structure visible from space.
Kumbalgarh is steeped in history as it was the second most important fort in Rajasthan, second only to Chittaurgarh. It was built by the illustrious Rana Kumbha and was also the birth of the equally well-known Maharana Pratap. It was also here that Prince Udai was smuggled to by his nanny when under threat from invaders.
While the sheer sight and spectacle of the fort are dazzling, one must be warned that the climb to the fort is steep and not the easiest. However, when you get to the top, the view of the surrounding plains and wildlife sanctuary is worth the effort. The structures that lie barren today allow your imagination to run wild, conjuring up images of war and valor.
In an attempt to revive, enliven and highlight the glorious history of the days gone by, RTDC has recently started an awe-inspiring Sound and Light show at the fort. The 40-minute show brings to life anecdotes of the bravery of Maharanas, the nobility of the Courtiers, and the loyalty of royal servants.
Lit up at night, the fort is more striking than in the day. Its grandiose is a reminder that a combination of talent, skill, and determination can result in real beauty.
The Sound and Light show is performed at the Kumbalgarh Fort daily, starting at 18.45 hrs. The entry fee is Rs. 150 for Indians and Rs, 250 for foreigners.
Facebook comments: ManaHotels